look what i found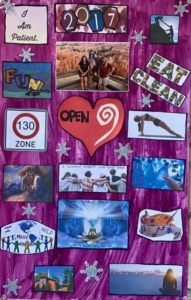 What do you want for yourself in 2018? To help make your dreams manifest you need to create a vision board. A vision board is a pictorial display of your goals. By creating one and hanging it where you will see it every day you increase your chances of your dreams coming true. It's time to live the life you really want!
Cost: $30 (all supplies are included)
Location: Hilary's home in Germantown, MD.
Email: try here hilaryloew@gmail.com to sign up. Or call 301.704.3308
Go Here *Don't have time to make a board? Click here to buy my book "The Answer" and learn how to manifest on your own
article See what people are saying about Hilary